EDITORIALS
From Editor-in-Chief
Article Summary
DOI: 10.24969/hvt.2018.78

Page(s): 67

OPINIONS, DISCUSSIONS, DEBATES
Published: 31/08/2018

Received: 30/08/2018

Accepted: 31/08/2018
Views: 4238

Downloads: 4516
Keywords: biomedical publishing
PDF
PRINT VERSION
Comments
Address for Correspondence
Address for correspondence: Gulmira Kudaiberdieva, Editor-in-Chief, Heart Vessels and Transplantation,
Email: editor@hvt-journal.com
---
Authors
Gulmira Kudaiberdieva
---
From Editor-in-Chief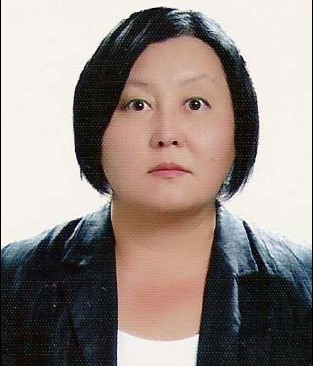 Dear Readers
In this issue, we published the editorial about prominent surgeon, founder of cardiovascular surgery in Central Asia who performed first heart surgery – Professor Isa K. Akhunbaev. In every further issue of the journal in frame of the 60th anniversary of cardiac surgery and 15th anniversary of SRI of Heart Surgery and Organ Transplantation in Kyrgyzstan, we plan to publish interviews with surgeons, anesthesiologists and other specialists who were members of the first heart surgery team contributed to the development of cardiovascular surgery.
You can also find research article, interesting case report, quiz on electrophysiology, and reports on arrhythmia school in Bishkek and on research school in Baet, Issyk-Kul, we mentioned about this school in June issue.
We look forward for your articles, reviews, case reports and images, interviews and historical notes, articles on innovative methods. Your feedback in form of letters to the editor as readers is vitally important for us.
We updated aims and scope and instructions for authors. Our multidisciplinary journal will also consider for publication the articles having regional and international importance.
Gulmira Kudaiberdieva
Editor-in-Chief
Heart Vessels and Transplantation
Peer-review: internal
Conflict of interest: None to declare
Authorship: G.K.
Acknowledgement and funding: None to declare
.